August, 8, 2021 (DAY 4 of safari)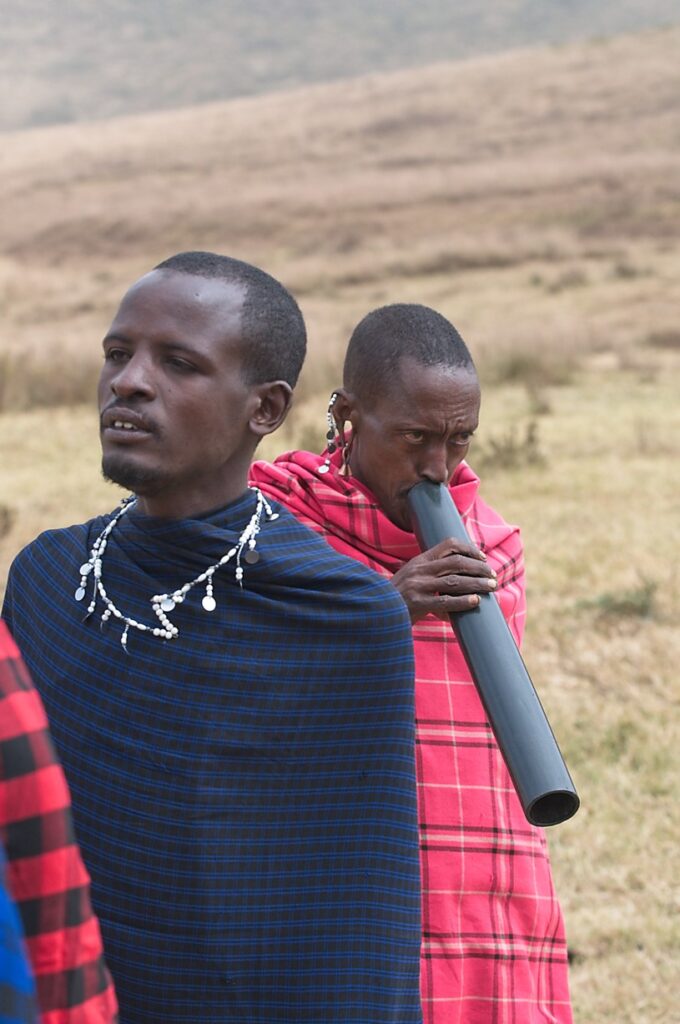 Today we went to the Maasai village and met Purka, one of the chief's sons, who showed us around. We had a welcome song by the tribe as well as the jumping dance. Then they took us to see the kids in school in a tiny little room that was fairly dark inside. We dropped off our donations and the kids sang us a song then showed us how they count in English and went through the alphabet. Afterwards, we got a tour of their houses. There are 4 people who live in each house. There are 2 tiny little 'bedrooms' which just have a bed in each, a tiny little kitchen in the middle and a cage at the entrance where they keep the smallest of the calves at night (to keep them safe from predators). They are allowed to have as many wives as they want but for each wife, they have to pay 15 cows to the woman's father. One hut = 1 woman (a wife) and their kids. Purka has 2 wives (so 2 huts. It's one woman per hut). His dad had 27 wives!
In the afternoon we moved on to central Serengeti where we saw maribou stork (like 3 feet tall), gray herons, lots of gazelle, hyenas, a carnivore bird called the Secretary bird, hippos in a pond of shit water, hartbeast (antelope with curly horns), cape buffalo, and sausage trees (called that because of the sausage-looking pods hanging down). The highlight was 2 leopards in a tree that we watched for hours to try and get the best shots. The guides told us it was time to go because sunset was coming and we aren't allowed to be out past sunset, but then the leopards came down from the tree and walked towards us – one even crawled under Ibrahim's truck and lounged there, even crawling up into the under-cage of the truck!
We were speed demons trying to get to the camp site. This was our first tent camp (Kalima Valley) which was pretty spectacular. We had hot showers, electricity all night, and slept with just the screen to the tent closed so we could see/hear what was going on outside. We lived through a tremendously close thunder/lightening storm that night. I thought we would be struck by lightning, that's how close it was. But we lived to see another day.